A HUGE MILLION-YEAR-OLD, MAN-MADE UNDERGROUND COMPLEX REWRITES HISTORY?
While most researchers and scholars around the globe agree that human civilization as we know it only exists some 12,000 years on our planet, there are countless discoveries that point towards a much different past. There are many findings ranging from temples, structures, and artifacts that are evidence of advanced civilizations that inhabited Earth much sooner than mainstream scholars suggest. However, many of these incredible findings have been considered as impossible due to the fact that they alter our written history in every possible way In recent years, many researchers have started looking at the history of civilization on Earth with an open mind. One of those researchers is without a doubt, Dr. Alexander Koltypin, a geologist, and director of the Natural Science Research Center at Moscow's International Independent University of Ecology and Politology.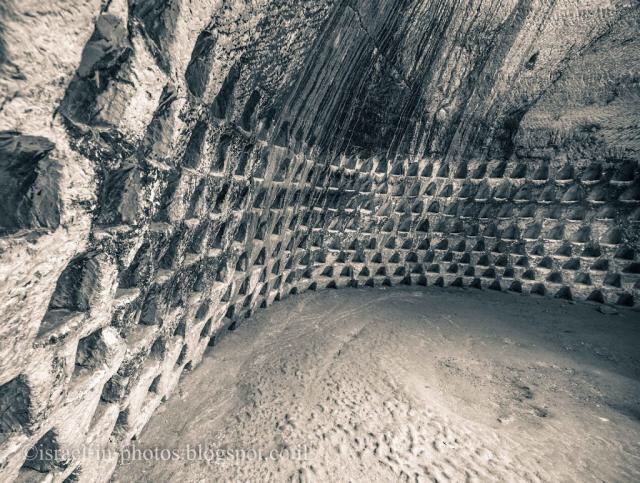 READ MORE: http://www.disclose.tv/news/a_huge_millionyearold_manmade_underground_complex_rewrites_history/129020

Ria




Posts

: 1019


Points

: 2702


Join date

: 2016-02-27



ria , i assume this place is in turkey , but do you know where exactly.?

_________________
We are never lost as we are always here.

Tonz




Posts

: 457


Points

: 1031


Join date

: 2016-02-26


Location

: Here



DTV says it got that article from this site http://www.ewao.com/

Although I couldn't see it, maybe it was too far down the page or a collection of stories put together, I would have liked to see some evidence about that complex, esp as you can't date when a rock was carved.

However if he is talking about more than well known troglodyte homes it ties in with the like of the Malta Tunnels & possible other subterranean races .....
Its also on this site...http://www.ancient-code.com/rewriting-history-a-huge-million-year-old-man-made-underground-complex/
And on this site here http://www.therussophile.org/is-this-a-huge-million-year-old-complex-of-underground-man-made-structures.html/
Which has a clearer image of the cave & its a lot clearer as to what it is (what I thought it was & I'm now sure of it) that is to say it's a dove cot, a place for semi tame doves & pigeons to roost, & for eggs & meat for humans.
This site claims that this site is the origin of the article http://www.sott.net/
This where it gets interesting.....
Sott.net is a site that is associated with the Quantum Future Group, the new religious movement created by Arkadiusz Jadczyk and Laura Knight Jadczyk.
Bloody Hell !!!
Then look at this, I had no idea they had so much presence !
http://www.secret-history-of-laura-knight-jadczyk.info/cult-fallacy/
Mega ancient armageddabode or bird coop?! Million years?! Awesome find!

Monk




Posts

: 318


Points

: 800


Join date

: 2016-02-27


Location

: Within reach of pitchfork




---
Permissions in this forum:
You
cannot
reply to topics in this forum