Page 1 of 2 • 1, 2


Prince's Final Cryptic Message: "Wait a Few Days Before You Waste Any Prayers"



https://www.youtube.com/watch?v=ylNRe0a-qxI

On Saturday night, Prince made a brief appearance at Paisley Park, his studio complex in Chanhassen where he also lived. During what was advertised as a dance party, he played "Chopsticks" and a brief classical passage on a brand new custom-made purple piano. He also held up a shiny new purple guitar and explained he couldn't play it because he was concentrating on his solo piano tour.

He also made a cryptic statement..: "Wait a few days before you waste any prayers."
Learn More:
http://www.startribune.com/jon-bream-prince-was-a-once-in-a-generation-artist-who-never-rested-on-his-laurels/376594221/#1

Prince's Final Instagram Message:
https://www.youtube.com/user/Dahboo777


Daily Mail article http://www.dailymail.co.uk/news/article-3552300/Fatality-Prince-s-estate-Minnesota-days-musician-rushed-hospital.html


Purple Rain Prince AVI


Prince, Tom Petty, Steve Winwood, Jeff Lynne and others -- "While My Guitar Gently Weeps"

Ria




Posts

: 1019


Points

: 2702


Join date

: 2016-02-27






Prince Talks About The Illuminati & Chemtrails

Published on Sep 13, 2013
Prince interviewed by Tavis Smiley in 2011.



Ria




Posts

: 1019


Points

: 2702


Join date

: 2016-02-27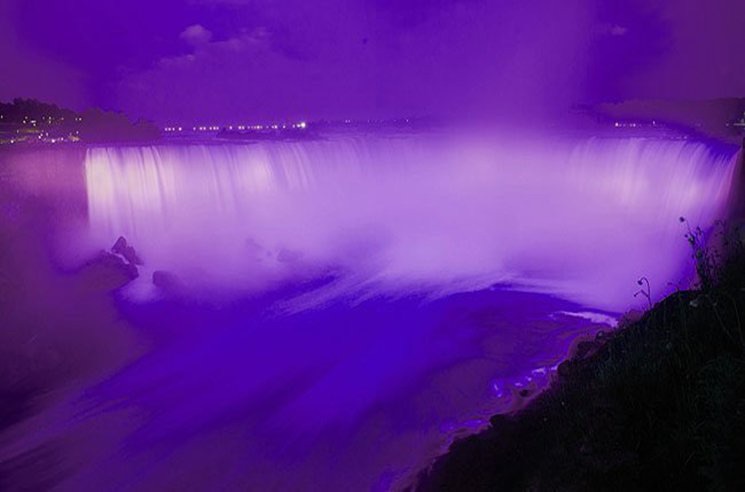 Niagara Falls Turned Purple on the Day Prince Died
Prince "Cream"
Hayden Clement
Uploaded on Jan 23, 2012
Original music composition in intro, sound-design, and music editing: Hayden Clement
Prince In The 1980's - Full Movie
Treble Clef
Published on Jul 1, 2013
The classic documentary on the Artist when he was at the height of his powers, enjoying international chart success and recognition. A true talent and worthwhile viewing for any music or Prince fan.

Ria




Posts

: 1019


Points

: 2702


Join date

: 2016-02-27



I've only just discovered that Prince wrote this song





https://www.dailymotion.com/video/x3cplw4_mary-j-blige-prince-nothing-compares-2-u-live-iheart-music-festival_music

This link will have Prince Mary J. Blige & Prince - Nothing Compares 2 U - Live IHeart Music Festival

****
Princes astrology chart:
http://www.astrotheme.com/astrology/Prince_(musician)


Born: June 7, 1958, 6:17 PM
In: Minneapolis (MN) (United States)
Sun: 16°41' Gemini AS: 16°42' Scorpio
Moon: 1°59' Pisces MC: 29°43' Leo
Dominants: Leo, Gemini, Scorpio
Pluto, Moon, Venus
Houses 4, 10, 6 / Fire, Water / Fixed
Chinese Astrology: Earth Dog
Numerology: Birthpath 9
Height: Prince (musician) is 5' 2" (1m57) tall





Prince: A Case of You
Stephen Milligan
Published on Apr 21, 2016
Prince covering Joni Mitchell's " A Case of You " from an obscure tribute album to Joni. I own no copyrights on this, and I offer it in memory of Prince.
Last edited by Ria on Fri Apr 22, 2016 11:52 am; edited 1 time in total

Ria




Posts

: 1019


Points

: 2702


Join date

: 2016-02-27



911 transcript https://www.scribd.com/doc/310019772/Paisley-Park-911-Transcript
Death of another Icon.  Bowie, now Prince.
Prince was born 2 days before me.  Madonna is also my age - is she next?
Prince was truly a trailblazer, a musical genius, a fashion icon - what other man could wear ruffles and velvet like him?
Some interesting stuff here...
http://illuminatiwatcher.com/prince-and-the-illuminati-blood-sacrifice-conspiracy/
Sooz

Sooz




Posts

: 86


Points

: 266


Join date

: 2016-02-27


Age

: 59


Location

: Australia




Ria




Posts

: 1019


Points

: 2702


Join date

: 2016-02-27





Police 'refuse to rule out murder' as they launch Prince death probe... as his lawyer denies he was a drug addict
Authorities say: 'Prince's medical history is at the top of detectives' lists'
http://www.thesun.co.uk/sol/homepage/showbiz/7107338/Police-launch-Prince-murder-inquiry-as-his-lawyer-denies-he-was-a-drug-addict.html

Ria




Posts

: 1019


Points

: 2702


Join date

: 2016-02-27



Page 1 of 2 • 1, 2


---
Permissions in this forum:
You
cannot
reply to topics in this forum