Home sweet home? Putin offering disillusioned Britons FREE LAND to resettle in Russia
LAND in Russia's eastern wilderness is being offered to disillusioned British people for free - as long as they can survive the frigid cold and barren Siberian landscape for five years.
The sprawling plots, which are 2.5 acres in size, are located in an enormous region stretching from the Arctic Circle to the Chinese border, where winter temperatures can drop to a chilling -47 degrees celsius and population density currently stands at three people per square kilometre.
But its not all bad news for adventurous house-hunters. The far east of Russia is famed for its stunning natural beauty, with hundreds of miles of rolling hills, grass plains and soaring mountain ranges. Known as the land where ice meets fire, settlers can look forward to hiking the snow-covered slopes of active volcanos or relaxing in hot springs.
Summers are also long and comfortably warm, with 25 degree temperatures providing the perfect climate in which to explore the region's dramatic landscapes.
Home sweet home? Eastern Russia could provide a fresh start for disillusioned British citizens
President Vladimir Putin has approved the handouts in an attempt to boost the population and economy of the largely undeveloped region - and disgruntled British citizens are believed to be particularly sought after.
Russia's Far East Development Minister Alexander Galushka said there has already been interest in the land opportunity with a number of applications having already been received.
Mr Putin is looking for 300 people to take up land in the unpopulated region, which could offer a fresh start for those disillusioned with life in Britain - especially with a possibly disappointing Brexit result looming.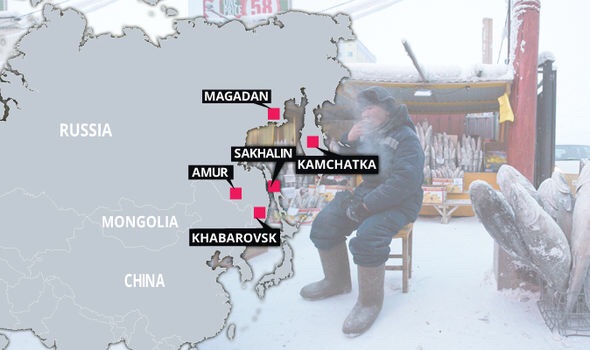 Those hoping for a life of luxury, however, need not apply. The president highlighted the region's "minimal infrastructure" while describing the project this week, however those willing to make the 5000 mile journey east will be rewarded by a free football pitch-sized homestead on which they will be encouraged to start a farm or business.
There is a catch, however: British people must last five years before they will take full control of their new home. At that stage, those who have successfully stuck it out in the unforgiving climate will be rewarded with Russian citizenship and the power to continue living in the area or to sell their property.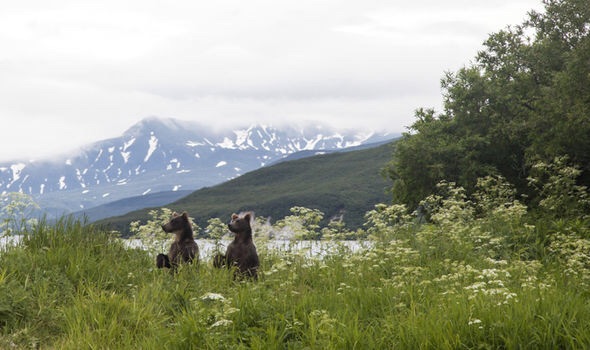 Fancy bears for neighbours? Eastern Russia exemplifies wilderness at its best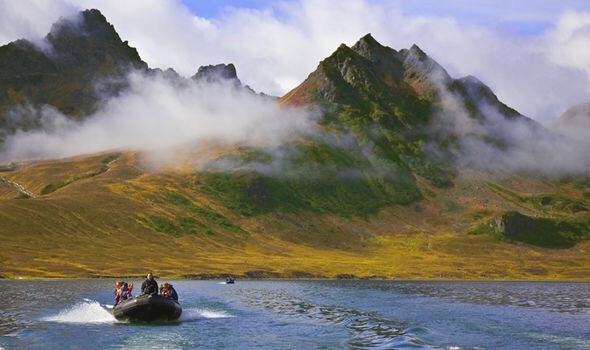 Russia's far east offers plenty of opportunities for thrill-seekers
Anyone is entitled to apply for up to a hectare of land in the Kamchatka, Primorye, Khabarovsk, Amur, Magadan and Sakhalin regions, the republic of Sakha, or the Jewish and Chukotka autonomous districts.
British settlers will also enjoy the unusual benefit of living in a country with a popular political leader. With approval ratings for Prime Minister David Cameron and Labour leader Jeremy Corbyn both at less than 35% in comparison to Mr Putin's 82% approval rating.
The Russian Homestead Act was first proposed by Yury Trutnev, the presidential envoy to the Far East Federal District, early 2015.
He saw the project as a way to "strengthen the tendency of people's migration to the Far East" and has appealed to "anyone who is willing to come and live in the region so that they could start a private business in farming, forestry, game hunting or some other enterprise."
Whether the settlers can stick out such unforgiving conditions, however, remains to be seen. Mr Trutnev seemed hopeful rather than expectant when he said of the project: "We will give it a try."

Ria




Posts

: 1019


Points

: 2702


Join date

: 2016-02-27



2.5 acres isn't enough for a farm or forestry, you'd need way more than that, esp for forestry !
There's also the small matter of building an off grid house that can stand the weather that far from any building supply outlets



Similar topics
---
Permissions in this forum:
You
cannot
reply to topics in this forum