The Culture of Memes and Sound Bites

By The Sage Of Quay Radio Hour

The digital distortion is irritating but this guy is smart and well worth a listen.

https://www.mixcloud.com/SageOfQuay/neil-sanders-the-culture-of-memes-and-sound-bites/?utm_campaign=notification_new_upload&play=notification_new_upload&utm_medium=email&utm_source=notification&utm_content=html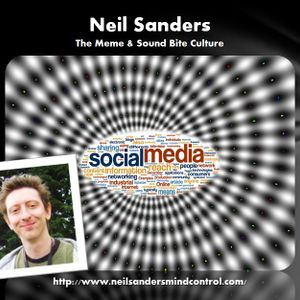 Neil is an expert on the subject of mind control and the process by which the matrix manipulates the thoughts, beliefs and values of the unsuspecting masses.
Neil is the author of the book 'Your Thoughts Are Not Your Own" volumes 1 and 2 which I highly recommend to anyone wanting to understand just how embedded mind control is in our daily lives.
Along with his book, Neil's band Turnbarrel has released a new CD and one of the tracks Come With Us can be heard at the conclusion of this interview.
As always, the discussion with Neil is very wide ranging as always as we discuss how political and societal agendas are marketed and sold through all forms of media, especially social media, in order to either fabricate consensus or to create division.
Neil's connections:
* Website: http://www.neilsandersmindcontrol.com/
* Band (Turnbarrel):

norman




Posts

: 456


Points

: 1192


Join date

: 2016-02-27




---
Permissions in this forum:
You
cannot
reply to topics in this forum