Villagers Mistake Sex Doll For Angel From Heaven
An Indonesian fisherman recovered an inflatable doll that had washed up on the beach and mistakenly thought that he had been blessed by "a fallen angel."
Villagers from a remote island in Indonesia thought that the beautiful naked doll with its fair complexion and big green eyes was a blessing from above, an angel fallen from heaven. Until authorities find out that it was probably just a discarded sex toy from a passing ship and broke the bad news to the locals.
Indonesian villagers found the inflatable doll in April while fishing off the remote Banggai islands
Rapidly-spreading reports of a heavenly offering and fears of possible social unrest prompted a police investigation.
Detectives who arrived in the remote spot soon punctured the theory of divine intervention.
"When our officers arrived they saw that the 'fallen angel' was just a doll, it was a sex toy," local police chief Heru Pramukarno told AFP.
Villager Pardin, who like many Indonesians goes by one name, found the doll when he was fishing off the remote Banggai islands off Sulawesi in central Indonesia, police said.
The discovery in March came a day after a solar eclipse swept across the area, a deeply spiritual experience in the world's most populous Muslim-majority country. This led superstitious locals to believe the two events were linked.
Pardin took the partially inflated doll to his home in Kalupapi village, where it was treated with great reverence.
His mother gave the "angel" a fresh change of clothes and new Muslim headscarf to wear every day, and pictures showed it sitting up in a chair and accompanying locals on a boat trip.
Police decided to investigate after becoming concerned the increasing excitement about the "angel" could lead to unrest.
"We were hearing many stories, such as that the 'fallen angel' was crying when she was discovered," Pramukarno said.
The problem, it seemed, was the remoteness of Kalupapi.
"They have no Internet, they don't know what a sex toy is."
After investigating, officers confiscated the doll and took it to the local police station, a move they said was intended to stop false rumours from spreading.
It is not the first time that a sex toy has been mistaken for something else entirely.
In 2012 a Chinese TV station reported a rare mushroom with medicinal qualities had been discovered in a town during drilling for a new well, only for viewers to point out that the object was in fact a sex toy for men.
Sex toys have also sparked police alerts in the past. Several years ago police in China's Shandong province launched a rescue operation to save what they believed was a woman drowning in a river, only to discover it was actually an inflatable sex doll.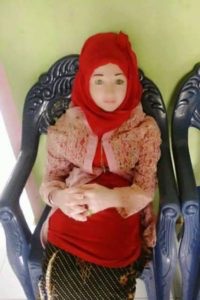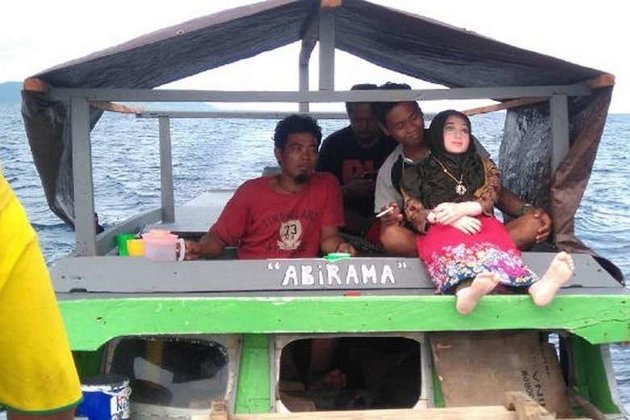 http://m.bangkokpost.com/news/957881?refer=http%3A%2F%2Fyournewswire.com%2Fvillagers-mistake-sex-doll-for-angel-from-heaven%2F

Ria




Posts

: 1019


Points

: 2702


Join date

: 2016-02-27



Some people are just retards.
Just sayin'
Spiral wrote:Some people are just retards.

Just sayin'
If you had never watch TV or been to a cinema or junk news what do you think ?
In conversation with my sister fifty or so years ago in Africa seeing a pen write / draw was seen in ore by natives in Zimbabwe. Being educated in bushcraft they could speak about five different languages, self sufficiency not an issue for them, I'm sadly lacking in these departments.
The above dose seem far fetched, but if the mother was finding cloths for the doll?
I just wonder what the authroties told them?
I was gobsmacked when I first saw a program of men spending many thousands on life size dolls that they dressed regularly, shop for, put make up on took them out on rides, holidays, talk to, there's a whole industry out there.
I'm not talking the blow up verity ether, God you would need a lot of puff and inclination lol.
The question I have did they tell the this nieve family it was a sex toy?  


Ria




Posts

: 1019


Points

: 2702


Join date

: 2016-02-27





Similar topics
---
Permissions in this forum:
You
cannot
reply to topics in this forum