NEWLY FOUND SUNKEN CONTINENTS PROVES THE MYTHICAL CONTINENT OF LEMURIA WAS REAL 
Scientists have discovered at least TWO sunken continents on Earth. The discovery of these continents has changed the way we look at Earth's history, offering new evidence which many authors have interpreted as material which points to the fact that the mythical continents such as Lemuria, Mu, and Atlantis were real.
Most of us are familiar with the legends of Atlantis, Lemuria, and Mu. According to numerous legends and texts, Earth was home to numerous continents which have been 'lost' in the distant past. One of them is the continents of Lemuria, a massive landmass which is said to have stretched from India to Australia—before written history.
Just like Atlantis, the ancient landmass disappeared under mysterious circumstances and was forgotten by mankind tens of thousands of years ago.
During the 19th century, an English geologist called Philip Sclater mentioned the existence of a submerged landmass called Lemuria.
In an article—dubbed 'The Mammals of Madagascar'—written in 1864, Sclater mentioned that lemur fossils were extremely abundant in Madagascar and India, but curiously, these fossils were missing in Africa and the middle East. This observation led Sclater to propose that during one point in the distant past, India and Madagascar were part of a broader continent referred to as Lemuria.
There are numerous studies which have proven recently—despite the idea of continental drift—that submerged continents exist on Earth.
Recently, scientists have made an incredible discovery east of Australia: A continent which has around 5 MILLION square kilometers, and it's been hiding in plain sight for AGES. Only a small part of the continent—around 5 per cent—is visible today.
Experts suggest that today, only 5 percent of the once-mighty continent is visible, which is why researchers missed it in the distant past.
The region is mostly submerged land in the Pacific Ocean and contains both New Zealand and the French overseas territory New Caledonia.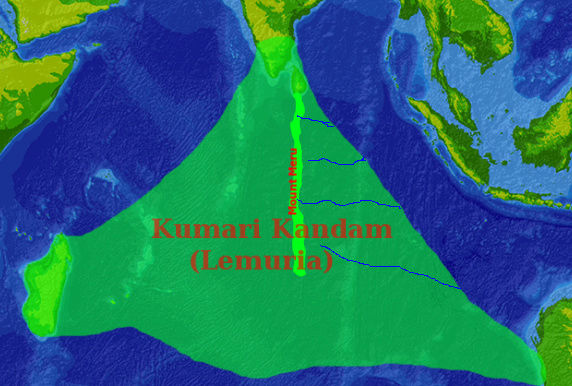 For the full story
http://mysteriousearth.net/2017/03/28/newly-found-sunken-continents-proves-the-mythical-continent-of-lemuria-was-real/

Ria




Posts

: 1019


Points

: 2702


Join date

: 2016-02-27




---
Permissions in this forum:
You
cannot
reply to topics in this forum